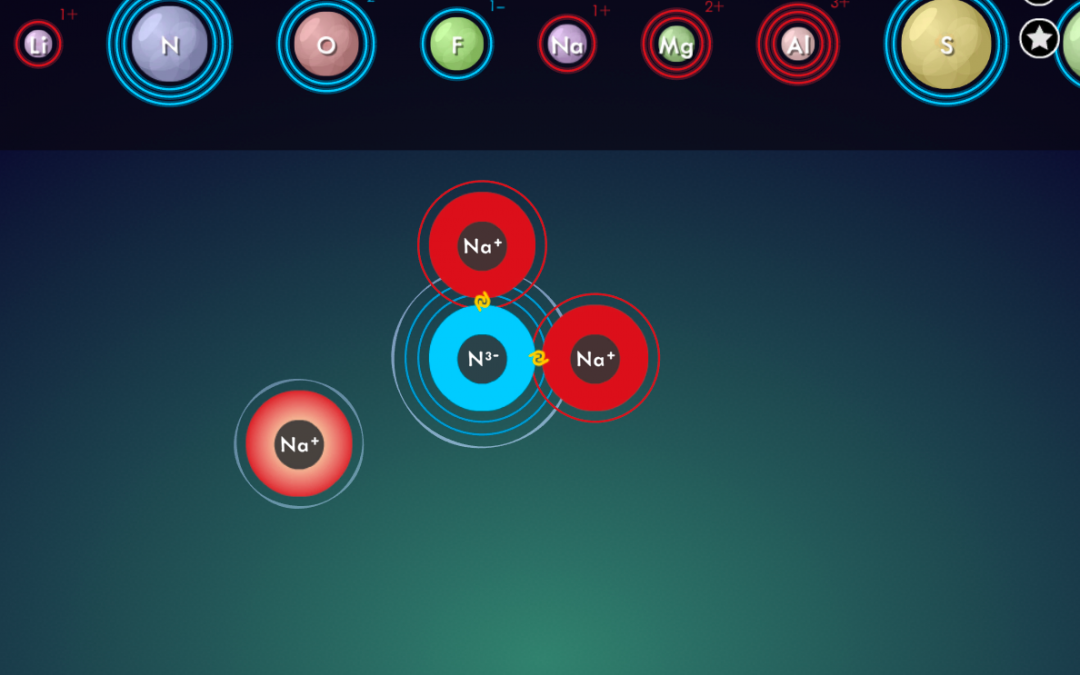 Have you been using the Collisions: Ionic Bonding Game with your students? Below are some additional strategies to help with planning your lessons.
Before starting the game, ensure that students know the meaning of the following terms: positive charge, negative charge, cation, anion, net charge or total charge, ratio, neutrality.

As students play, introduce the terms polyatomic ion and lattice structure.

Illustrate how to calculate the total cation charge, total anion charge, and explain how to ensure that those add up to zero in the end.
Draw students' attention to the "criss-cross method" that is often described on
YouTube (also sometimes referred to as "swap and drop"), and point out the pitfalls of using it for compounds such as MgO, TiO₂ or Al₂(SO₄)₃.
Explain electron transfer. Post these short Ionic Bonding videos for your students to watch!
Challenge your students to master the Ionic Bonding Sandbox Achievements:

Ionic compounds containing specific atoms
Ionic compounds containing ions of specified charges
Ionic compounds containing specific ions
Ionic compounds from a given chemical formula
Or, make up your own challenges and have students submit a screenshot of their work!

Have your students identify ionization energy trends, and draw the trends as big arrows across each period and down each group on a blank periodic table.
The Ionic Bonding game shares Connected Levels with the Ions game and the Acids & Bases game. Have your students complete both the Ions game and one of the other two games, to open up the pipe between these games and CONNECT their learning!